Yodiwo's solutions at the heart of modern retail: the digital transformation of Kotsovolos – Dixons Southeast Europe
The rise of digital twins
The rapidly changing conditions in modern retail necessitate continuous investments in smart systems and IoT solutions that are applied from the supply chain to the physical store with the goal of fully digitizing all intermediate processes. In these conditions, the implementation of "digital twin" technology is here to change the landscape. According to the global study by Tata Consultancy Services, 84% of industry experts are talking about a significant rise of these models in the next three years.
The innovation of digital twins technology lies in their ability to connect different processes and environments, allowing for the modeling of inventory, material flow, storage locations, and people in any organization. This enables users to easily predict the outcomes of their decisions and become as effective as possible in sales spaces, in an era where every square meter of the physical store needs to target profitability.
Yodiwo's systems have been built on the premise of dynamically combining innovative IoT solutions with augmented reality (AR), artificial intelligence (AI), and machine learning (ML) capabilities on digital twins. Specifically, Yodiwo provides comprehensive digital twin platforms that incorporate every digital transformation initiative across an organization's various functions. These platforms enable simulation and prediction of any factors that influence the organization's long-term sustainability.
The role of energy in modern retail
According to the Havas Group 2023 Global Meaningful Brands Report, sustainable businesses outperform the market by 222%. Consumers themselves now have increased expectations regarding the transparency and environmental and social responsibility of businesses. However, primarily, the long-term value of a business is determined almost entirely by its ESG (Environmental, Social, and Governance) indicators, with research even showing a 300% increase in investor references to ESG in recent years. Therefore, businesses are called upon to find new ways to monitor and analyze complex sustainability indicators, integrating their efforts for social and economic transparency while simultaneously controlling and reducing their environmental and energy footprint.
Energy management, specifically, seems to be the most potent initiative with the highest return on investment. Retailers' efforts to increase their revenue through digital transformation must undoubtedly include a plan for continuous improvement of their energy efficiency, especially considering that retailers are the fastest-growing category of commercial energy users.
Digital twins innovation in Kotsovolos – Dixons
Kotsovolos, the leading Greek retailer of electrical and electronic products and services, has embarked on an extensive digital transformation journey. In collaboration with Yodiwo, the company has acquired a unified retail space management platform based on the technology of "digital twins." With nearly 100 stores across Greece and a stock of thousands of products per store, Kotsovolos had an immediate need to automate the management of its sales spaces and gain a complete picture of its supply chain and stores.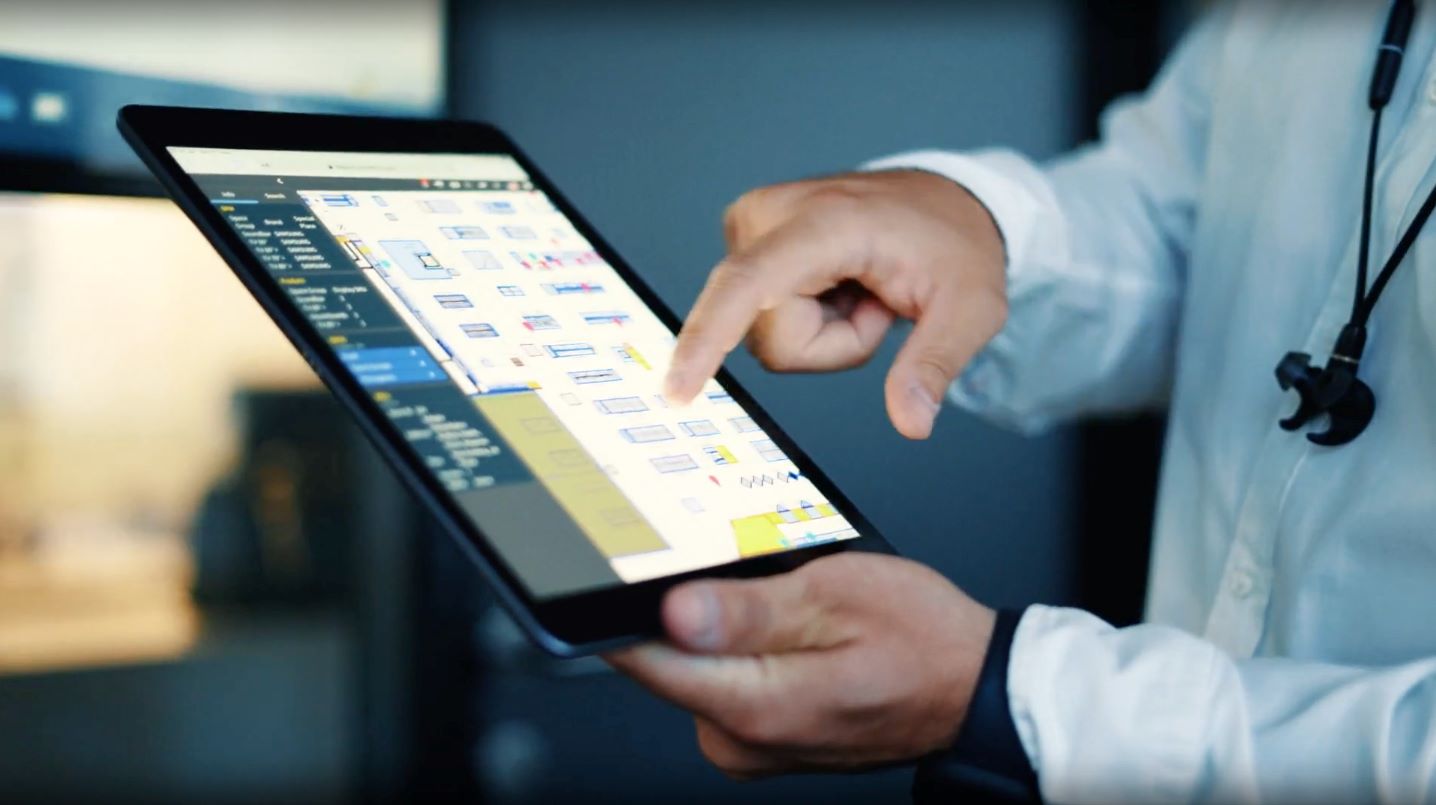 In just six months, Kotsovolos achieved a 20% increase in the efficiency of its spaces, a 50% improvement in its operations, while the digitization of processes like creating and applying floor plans resulted in a 70% reduction in printouts.
All of this was made possible through the automation and integration of various processes, from the supply chain to store operations. Among other things, the digital twin achieved:
The above are indicative benefits that can contribute to ESG (Environmental, Social, Governance) goals. Beyond improving efficiency (Environment) and customer experience (Social), they can also be valuable for governance matters, enhancing management transparency (Governance). However, Kotsovolos' efforts don't stop here. While exploring parallel methods to improve their environmental footprint, the company is adding solutions for energy management. Gradually leveraging the "digital twin" platform for automating operations in each department, from IT to Operations, and from product distribution to Energy Management and Sustainability Management.
Together with its partners, Kotsovolos envisions the development and integration of a culture that embraces technology with the aim of continuously improving its sustainability indicators, with transparency and measurable results.